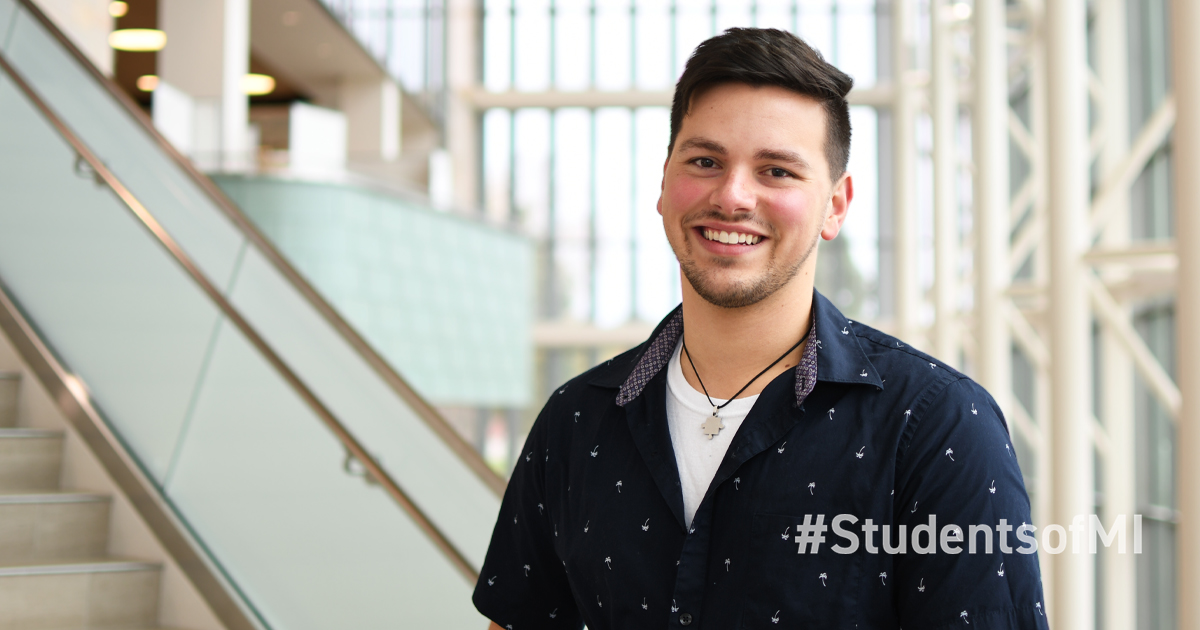 "A big reason I came to Grand Valley State University was their study abroad program. I've always been interested in travel and college is a great time to do it. Once I saw the opportunities and scholarships GVSU offers to study abroad, I knew it was the college for me. I've been able to visit some amazing places during my time here.
I came in originally studying communications but wanted to learn more about other programs. There's so much flexibility at GVSU, which makes changing majors easy. I was able to gain insight into some other programs and eventually decided on advertising and public relations. I plan on using my major to break into the world of international brand management.
There are so many opportunities at GVSU for you to create your own path. Right now, I'm pioneering a workshop on intersectionality — the connections between social categories such as race and gender. I thought to myself, "we should be teaching that here," so I shot an email to the director who quickly got back to me wanting to make it happen. Opportunities like that make going to a public university special. There are so many ways to turn your ideas into reality. Whatever it is, there's a way to make it happen. The resources available to you at a public university are so vast.
Being a first-generation college student was scary at first. Fortunately, people from GVSU were here to guide me every step of the way. They strived to make sure that I felt comfortable asking any questions I had. The FAFSA (Free Application for Federal Student Aid) was definitely a mystery at first, but they helped me get it straightened out. I knew I was going to be paying for school myself, so financial aid has been an important part in making my time here possible.
I'm also diagnosed with ADHD, but GVSU doesn't let that stop me from being the best student I can be. The disability resources here are phenomenal. If you need extra time to take a test, they'll give it to you. If you need a special space to do your testing, consider it done.
Anyone thinking about going to college should know that they won't have to go it alone. I know from personal experience that if you need help, all you need to do is reach out. Don't let there be any barriers that hold you back, because there's going to be assistance there to help you. The universities in Michigan are here to help you succeed."
(Alan, Advertising/Public Relations, Grand Valley State University)
BACK TO ALL NEWS