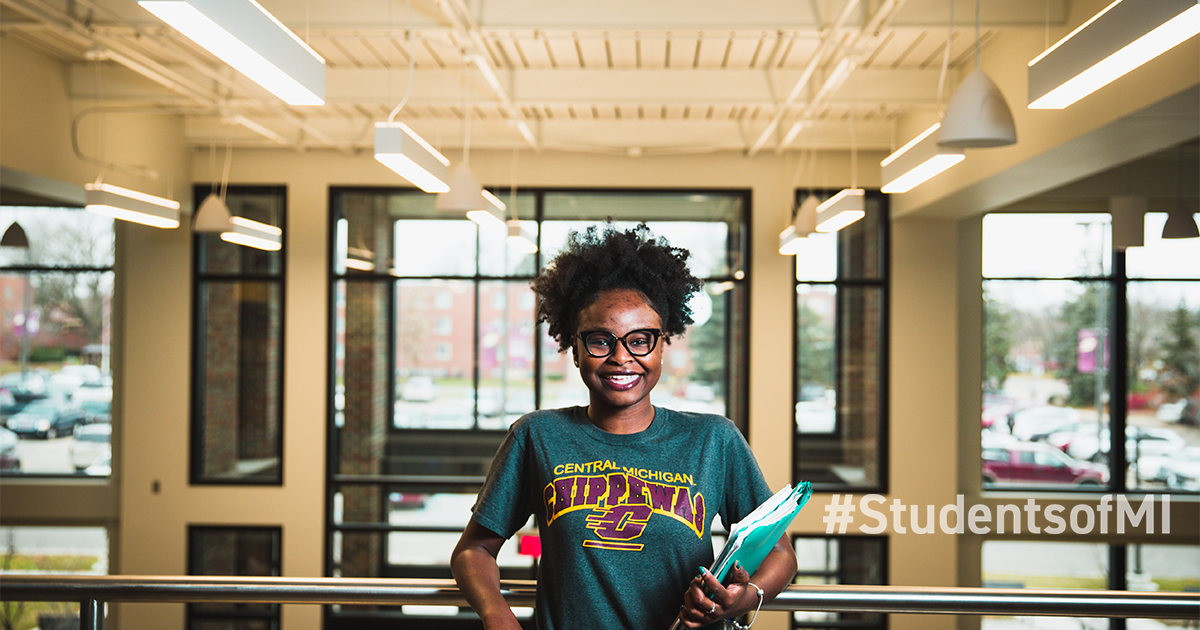 I chose Central Michigan University because the second I stepped on campus during my first visit, I knew it was home. As a first-generation college student, I had just two goals: To earn my degree debt-free and become a Certified Public Accountant. I was focused on setting myself up for success.
Once I came to CMU, my goals and aspirations only grew. I realized I could accomplish so much more than I originally set out to. I am an accounting major and already have a job secured for once I graduate. After serving as a campus ambassador for a global tax and consulting services company, they offered me a full-time job to stay.
My time here has afforded me opportunities I wouldn't have gotten anywhere else to grow as a leader and individual. I earned a $10,000 merit scholarship from the Public Company Accounting Oversight Board.
During my sophomore year, I played a lead role in establishing CMU's chapter of the National Association of Black Accountants to provide an avenue and resource for minority students. A year later we got it officially chartered and nationally recognized.
Mentorship from my peers, faculty and professionals have played a huge role in my journey. I thought creating a platform to pave the way for others was only right.
Part of my journey at CMU now is to empower and inspire the next generation of leaders.
I serve as a peer advisor for the Multicultural Advancement Scholars and Multicultural Academic Student Services Office, as well as a mentor for IMPACT. I also co-lead InterVarsity's Collegiate, Black and Christian Bible Study.
I would encourage any student to commit themselves wholeheartedly to what you want to achieve, set realistic goals and focus on the impact you have rather than the title.
Through CMU, I was able to discover a sense of purpose for my life that I did not have coming in. I learned to view life as something to experience instead of simply existing.
(Angel, Accounting, Central Michigan University)
BACK TO ALL NEWS