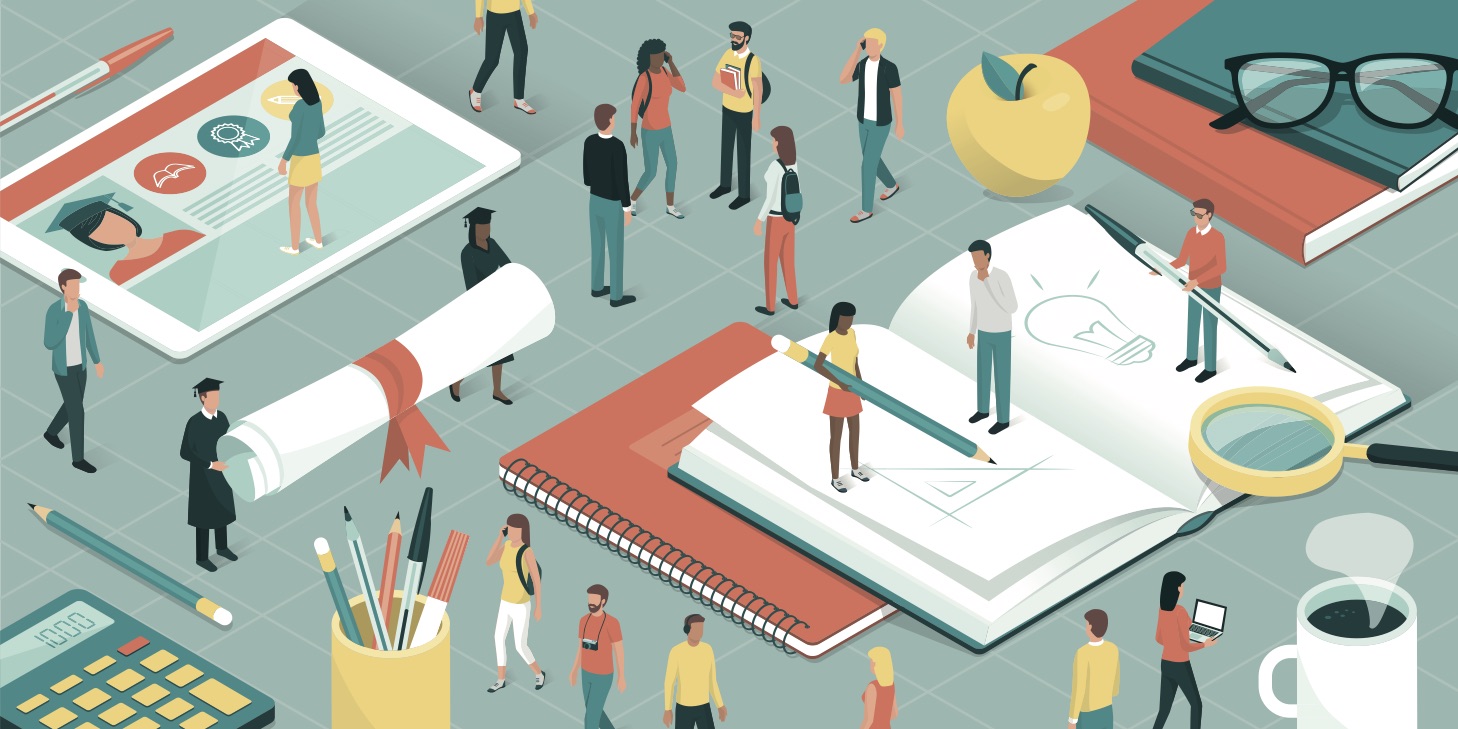 Most students and parents are struck with sticker shock at the price of a college degree. Books alone can make most students sweat. Along with the goal of getting more students to complete their Free Application for Federal Student Aid (FAFSA), Get MI Degree aims to educate students and parents on the various forms of financial aid that can make college possible.
On average, students receive 40 percent of their college cost in financial aid. It lowers the initial shock of a college degree and makes the benefits of achieving student's goals a reality. These are the various forms of financial aid to students:
Federal financial aid
As stated above, it's important for students to start their college career by filling out the annual FAFSA application. The free application will allow you to see the financial assistance offered by the federal government, to the schools you would like to attend, and we have the step by step information you need in our FASFA Completion Guide.
Each university's admissions office uses this information when providing financial aid packages.
Private financial aid
Although there are various forms of financial aid, many students take out or receive additional private loans through banks and other institutions, to pay for their housing, tuition, books and more. Private aid can also be obtained through religious organizations, cultural groups, professional and service organizations and more.
State aid
States also offer various forms of financial aid when it comes to attending a university. There are grants, scholarships, work-study opportunities and more – see below for more info.
Financial aid from colleges
Universities aim to bring in bright talent into their institution. That's why each university has specific scholarships and grants that can lower the cost of your college experience.
Scholarships
There are many different organizations where you can look for scholarships:
The individual university that you would like to attend
Scholarships through your high school or area community foundation
Any religious organizations that you are involved in
Cultural groups that you are a part of
Athletic scholarships
Scholarships that are related to your future area of study
Scholarships based on your race
Other organizations that you are involved with
Research local scholarships that may be in an individual's name
For many scholarships, you will first have to apply with an essay. Because scholarships don't require the recipient to repay, it's good for future college students to apply for as many scholarships as possible.
Grants
Grants are a financial aid opportunity that can become confusing. So let's break it down:
Pell Grants
For currently-enrolled students who have not earned a professional degree, Pell Grants are an opportunity for students to receive additional funding based on financial need, the university itself, and other factors.
Federal Supplemental Educational Opportunity Grants (FSEOG)
These grants are for undergraduate students with exceptional financial need. They are given out directly by the financial aid offices of participating schools.
Teacher Education Assistance for College and Higher Education (TEACH)
TEACH grants help students who are aimed to become teachers in high-need fields or low-income schools. Those who wish to take advantage of the TEACH grants, must commit to teaching for a certain length of time.
Iraq and Afghanistan Service Grants
These grants provide money to students whose parent or guardian passed away during military service in Iraq or Afghanistan.
Loans
Students can receive federal student loans after filling out their FAFSA or can use a private bank to fund their college education. Through the federal government, there are two types of college loans:
Subsidized loans
These loans have better repayment terms for students that show a financial need.
Unsubsidized loans
Unsubsidized loans are available to students regardless of financial need, and work as a traditional loan from any financial institution.
Private loans
Much like you would take out a car loan, or a mortgage, private student loans can be taken out by individuals, and can make up for the needed funding outside of what the federal government or other financial methods provide. These loans will depend on an applicant's credit score, as well as information obtained from their cosigner.
Specialized loans
PLUS loans are a form of specialized loans to fill in the gap of funding and college expenses. Another specialized loan is the Perkins loan, a school-based loan for students with exceptional financial need.
Work Study
Work studies are a great alternative to other financial aid options, as it is a program that provides students with federally-funded jobs on campus or approved locations. Students employed through this program earn money to help pay for their college education.
Students have many opportunities to receive aid for school. Of course, this all starts with filling out a FAFSA application to learn more about the financial opportunities that are available. CLICK HERE to learn more about FAFSA and get started!
BACK TO ALL NEWS