#StudentsofMI
Students of MI: David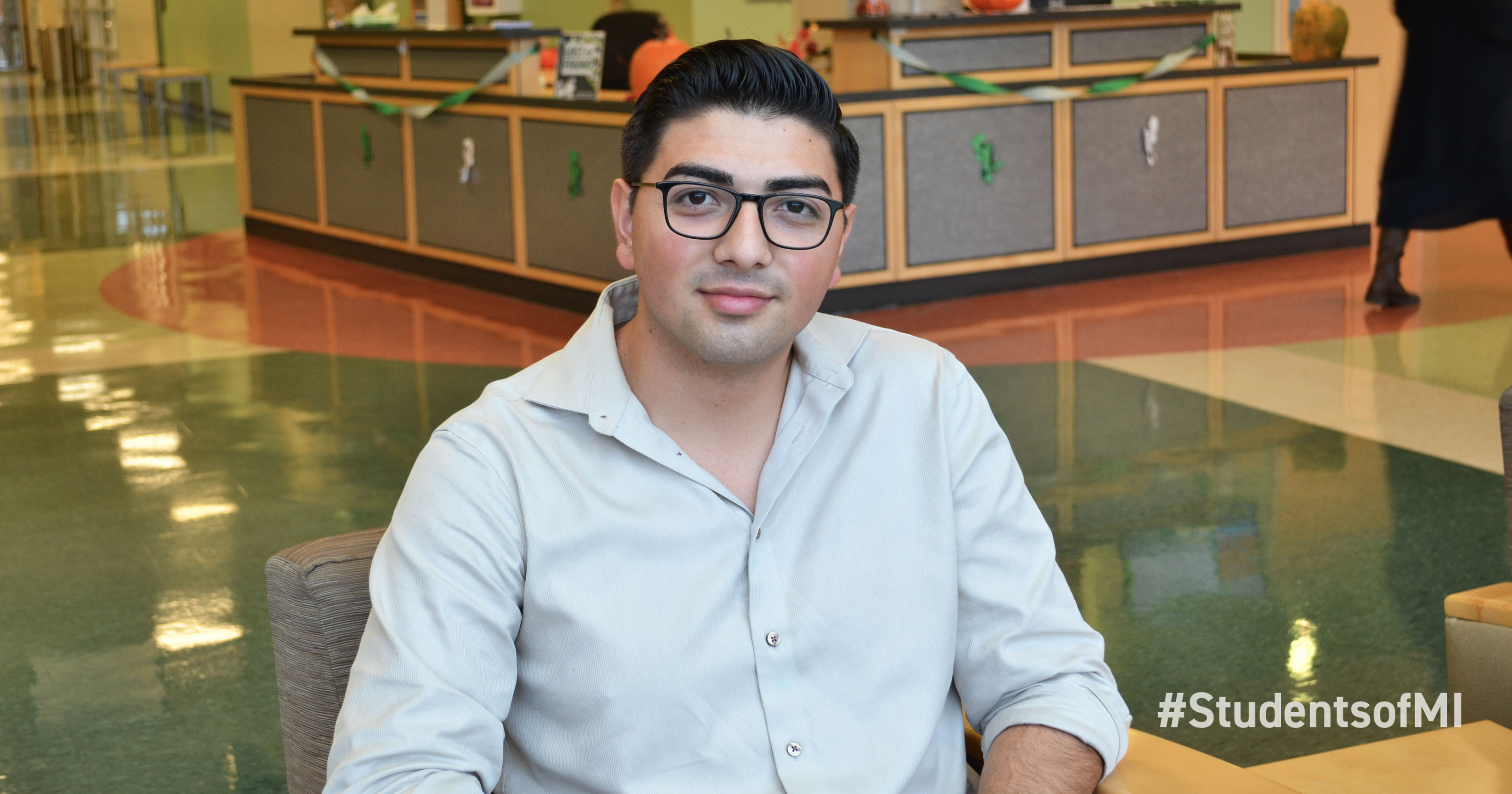 "After graduating from high school, I tried to do everything I could to not go to college. I took a job as a pastry chef, and a job at UPS, but I ended up having to work three jobs to cover rent. At that moment, I realized that going to college and earning a degree was my only way to succeed.
I started my path with cybersecurity thanks to someone I met who was really successful at it. He had a job with Paramount Pictures and also went to Eastern Michigan University. At an Eastern Michigan University career fair, I met a recruiter from Quicken Loans. I found out about the internship opportunities there, and it's where I completed my internship.
At Eastern, I also started working at a company called Workforce Software where I provided assistance to the United Kingdom branch and Australian branch. Recently, I also landed a job at Mercedes Benz Financial Services working as a Cyber Security Analyst. Without Eastern Michigan University, I don't think I would've had the opportunity to interview or make those connections to get these jobs.
Many excellent people have graduated from my program. Some have landed positions at Snapchat, Google, Ernst and Young, or other big positions such as security engineers or security analysts, and it's made me want to work with a big company.
I was able to be a part of the Latin Student Association at EMU, which was interesting. All of us feel kind of lost because most of us are first generation college students. It was pretty amazing being in that organization and feeling like I belonged somewhere.
It helps when you have people who will help you. I found a mentor in the early stages of college, someone who told me to keep pushing. If you put in the time, it will pay off. It will take time – but it's worth it."
(David, Cybersecurity, Eastern Michigan University)
BACK TO ALL NEWS